Digital Marketing 101 for Clinical Practice— Whether You're an Optometrist or Not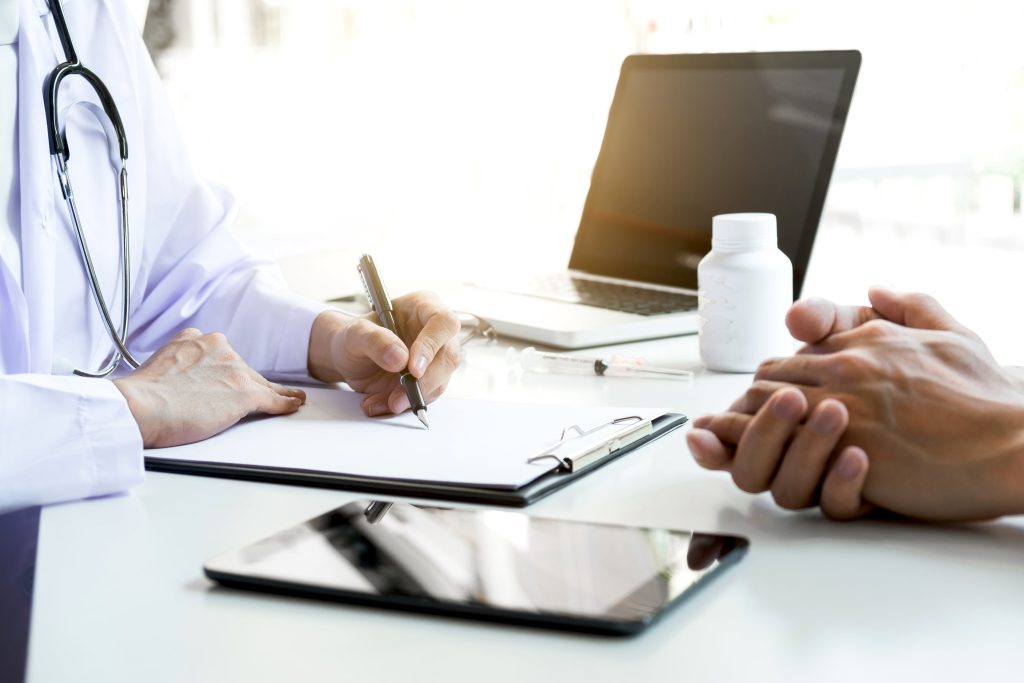 If you're an optometrist looking to broaden your reach beyond traditional means, then digital marketing is the way to go.
Wait—scratch that.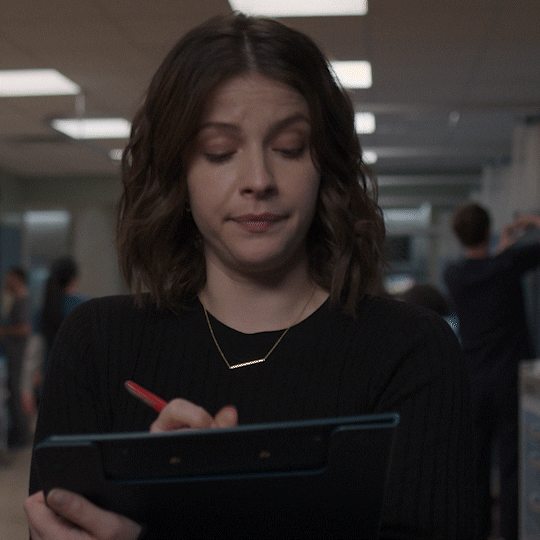 If you're a health professional with an eye toward expanding your reach beyond traditional methods, learning digital marketing 101 is the right choice. (That's more accurate!)
Because whether you're an optometrist or not, going digital is the path forward. And the facts below will justify the claim.
77% of patient journeys begin with search engines
82.8% of patients look for a physician using the internet
90% of the older population uses social media as a source of health information and to share it
So, you get it—digital marketing can't be ignored.
In this blog post, we'll cover digital marketing 101 for clinical practices. That's from understanding the fundamentals to getting started right away.
(And yes, you don't need any fancy coding here. 😁)
Understand the Basics of Digital Marketing
The world has gone digital and more people are looking for services online. For this very reason, medical practitioners must understand how digital marketing works—digital marketing 101.
Digital marketing involves reaching potential customers through online platforms. It's a broad term that covers a variety of different types of activities—from advertising on social media platforms like Facebook, Twitter, and Instagram to email campaigns, SEO (search engine optimization), website design, and creating content for online publications, blogs, and newsletters. The primary goal is to reach, engage, and ultimately convert an audience into a customer.
But why is it essential for clinical practices?
Let's get straight to the point. For clinical practices, such as optometry clinics, digital marketing can help reach where most people are—the internet. 64.4% (5.16 billion) of the global population uses the internet as of January 2023. So taking advantage of digital channels is connecting with even a fraction of the billions.
Digital marketing 101 for clinical practice—whether you're an optometrist or not
Let us say this again: Integrating a digital marketing strategy for your clinical practice is no longer optional—it's essential. Your impressive clinical background isn't enough if you won't at least enter the digital marketing space.
So here are some essential digital marketing 101 strategies that can help your clinical practice grow and attract new patients:
Use social media to humanize your practice
Modern patients appreciate seeing the human side of their healthcare provider. Social media can help you provide that human touch in your clinical practice. Say through Facebook? Regularly sharing your personal stories and experiences is a great way to show patients there is more to your practice than just medicine.
Did you know you can also play around when designing content? Use images if you want! Compared to posts without images, posts with powerful images get 94% more views. But is this your argument?
I'm an optometrist (or just insert your medical profession), not a designer.
Luckily, the Mobcly team understands your concerns—that's why in our Social Media Marketing Packages for Optical Clinics, we'll do it for you!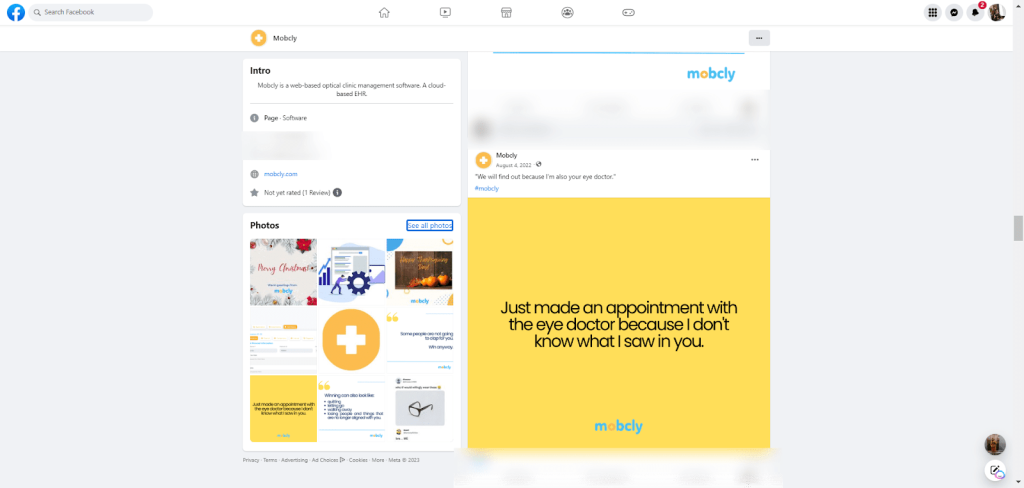 How's that? Book a free discovery call with us to know more.
Leveraging user-generated content in your marketing
What do we mean by user-generated content? It just sounds fancy, but it's simply the patient testimonials, images, videos, and posts on social media. It doesn't just show that other people are already using your service, but it also helps new potential customers develop trust and credibility in your clinical practice. Plus, user-generated content requires minimal effort on your part since it's created by your existing patients. 😊
Creating a patient-centered digital experience
Digital marketing 101:The key to success when it comes to digital marketing lies in creating a patient-centered experience. That's taking their unique needs into consideration. And it could be as simple as optimizing your clinical practice by using software that can digitize your operations like setting up an online booking system.
However, if you're an optometrist, go for an optical clinic management software built with the latest technologies. Enter Mobcly which can make managing your optical clinic easier. Using this tool, you can make a patient-centered digital experience.
Maximizing your local SEO
If you own or manage a clinical practice, then chances are you understand the importance of having an online presence. Maximizing local SEO is crucial for clinical practices that want to attract patients to their local area. By optimizing your website and content for local search terms like "your clinic + near me", you can increase your visibility in local search results and attract more local patients.
Just a simple tip when it comes to local SEO— make sure your website includes your geographic service area and complete contact information.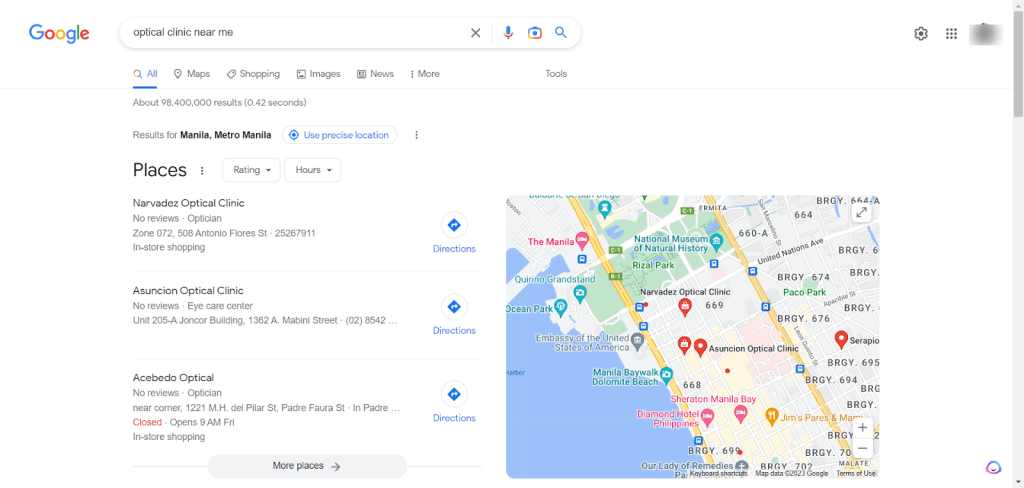 Hosting webinars to educate patients
Hosting webinars is one great way to bring digital marketing into your clinical practice. An online webinar can serve to educate viewers about various health topics (like eye problems) and at the same time promote your services. Making use of this medium enables you to create interactive learning experiences like presentations and videos thus making you credible and showing off your thought leadership.
Creating educational content
Another significant part of digital marketing 101 is creating educational content. Try to publish articles that introduce patients to the signs, symptoms, and treatment of their medical conditions. When done right, you can position your practice as a trusted source of information and the go-to health provider in that particular field. Also, there are several approaches to creating effective content such as infographics, downloadable handouts, patient education videos, and articles.
Leveraging online patient communities
It seems that nowadays, people find comfort in asking questions and expressing concerns online rather than looking for answers offline. So, online patient communities or forums and social media groups can actually be a source of new patients for your clinical practice. Joining online patient communities will involve entering into a discussion with patients who are already invested in the topic—therefore, be sure that your answers reflect strongly on the quality of care a patient would receive from your practice.
But if you're an optometrist who wants to connect with fellow optometrists FIRST before engaging with patient communities over the internet, you're welcome to join Mobcly's Facebook group. This is an exclusive channel with exclusive eye care-focused digital marketing resources.
Using geotargeting to reach new patients
While word-of-mouth referrals are always appreciated, digital marketing presents an additional avenue to expand your patient base. Geotargeting is one online method that can help you do so and it involves targeting potential clients in specific geographic areas. By geotargeting content (based on location information), you can reach people who are within the area of your choice.
On the integration of digital marketing to your clinical practice
To sum it up, integrating digital marketing strategies into clinical practice can help providers like you reach more patients. And hopefully, this guide has given you a good idea of how to use digital marketing, even if you're not an optometrist.
Digital marketing is a powerful tool to grow and promote your practice. And it's never too late to start. As a recap, here's our digital marketing 101:

Using social media to humanize your practice
Leveraging user-generated content in your marketing
Creating a patient-centered digital experience
Maximizing your local SEO
Hosting webinars to educate patients
Creating educational content
Leveraging online patient communities
Using geotargeting to reach new patients
And if you're an optometrist who can't do digital marketing yourself, let us help. Team Mobcly is composed of optometrists like you 😁—so rest assured our software is built from real-world experience from running optical clinics.