A Closer Look at What Electronic Medical Records in Optometry Are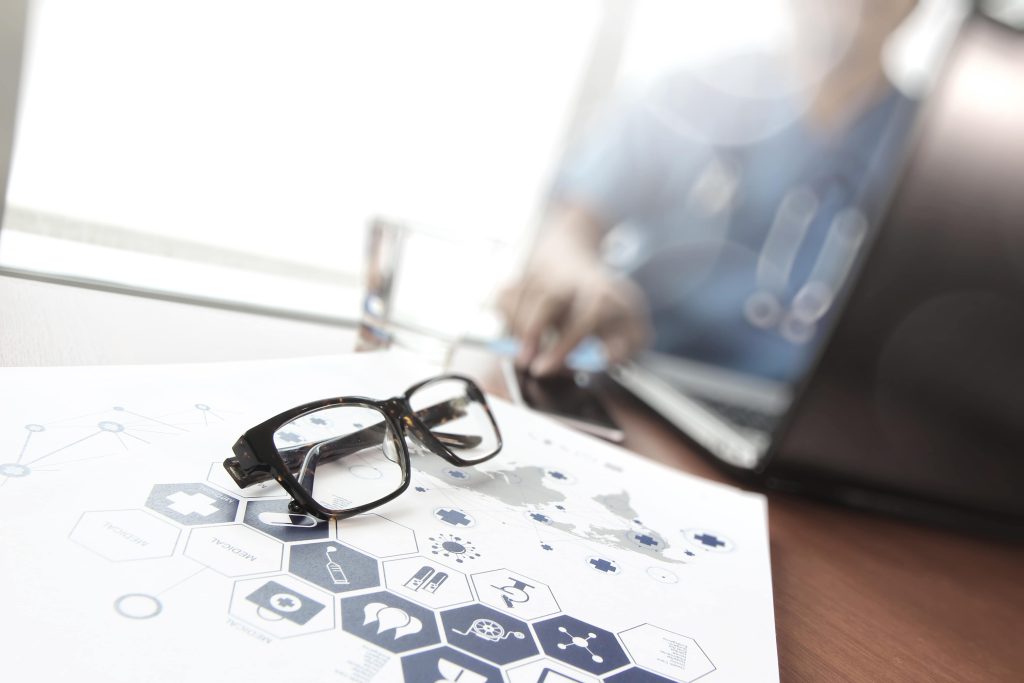 Is there really a hindrance to the adoption of optical medical record software?🤔
Fact says the optometry software market size is forecast to reach USD 4.32 billion by 2028.
But if there is—perhaps, the logical reason I can find is the uncertainty about the software's capabilities to enhance the clinical work of optometrists.
So to help to understand optometry software better, let's start with the most basic concept. That's taking a closer look at what electronic medical records are in this field.
Let's get in on fast.
What electronic medical records are, and how are they useful?
An electronic medical record (EMR) is an electronic version of the paper-based records you keep about the treatment, diagnosis, and prescriptions you give to your patients. In optometry, they're your traditional patient records but in digital format.
Ideally, it's a more accessible and secure system for collecting, storing, and managing patient health information—available from any device with an internet connection. That means quick access to records from anywhere (from the office to home).
EMRs are usually customizable forms pre-populated with standard questions. The forms typically include sections for demographics, medical history, medications and allergies, diagnosis, and treatment notes. All this information can be collected electronically, making it easier for you and other healthcare providers to find what they need.
Take this as an example:
There are numerous benefits to using EMRs.
They provide convenient access to patient information when and where it's needed most.
They also enable better communication between healthcare providers which leads to improved quality of care for patients.
They also reduce time spent on administrative tasks such as filing paperwork or chasing up referrals since everything can be done electronically.

Read this post where we discuss more details about why I believe paper records aren't enough.
So, how can electronic medical records improve patient eye care?
With that said, let's explore how electronic medical records can make patient eye care better.
Store patient data is stored on a central server.
With an electronic medical record system, all of a patient's data is stored in one centralized location. You don't have to keep hard copies of everything, which can get misplaced. The information about a patient is also kept up-to-date, so the doctor can easily access it.
Get more precise patient information
With a system that automatically records results, optometrists can review past records without relying on manual charts—without error or discrepancy. You can keep accurate and up-to-date records for each patient with an EMR.
Streamline clinic workflow
Also, EMRs offer numerous advantages when it comes to streamlining your practice's workflow processes. For example, an EMR system can automate appointment reminders for patients and staff, making scheduling easier. These tools can also be used to quickly generate reports on specific metrics, such as average wait times and the number of patients seen per day, without manually entering all the data.
Track vital patient statistics fast
Using an EMR system helps optometrists easily keep track of vital information. That includes the prescriptions already taken, allergies, and other lab test results in real time. An actual view of a patient's health status is necessary for providing good diagnosis and care. An optometrist can also see a patient's health history easily, so they can spot any potential problems early on.
How do you pick the right EMR?
So you think EMRs are worth it? How do you select the right system for your practice? Here's what you need to know.

The first step in choosing an EMR system for your practice is to do some research. Start by looking at different EMR providers and reading reviews from other optometrist practices that have used them. Doing your research will help you narrow down your options and choose the system that's right for you.
Your practice's needs should be considered when selecting an EMR system. Identify the features that matter most to you and make sure those features are included in any system you consider investing in.
Take into account your budget when making an EMR choice. Make sure that the cost of the system fits within your budget and that it offers features that are worth the investment. Also, factor in any additional costs associated with using the system like training fees and support services.
Or you can just consider Mobcly. It's an optical clinic management software, so you not only get electronic medical records but a comprehensive solution to managing your optical clinic anytime—including product inventory and sales tracking. That's a holistic and modern way optometrists like you can take care of your optical business. Plus, it's created by an optometrist for optometrists.
If you need convincing as to why you should move online, you read this post- Why your optical business should switch to software as a service?
The future of electronic medical records in optometry
What electronic medical records change—and will continuously change— the way we view healthcare, And optometry is no exception.
It's still going to be a challenge to adopt these technologies into everyday practice, but the potential benefits far outweigh any drawbacks. But if you want your practice to survive in the next few years, you'll have to embrace digital technologies like EMRs. And optometrists using EMRs to streamline their processes already increase their efficiency.
Need further discussion with fellow optometrists adopting digital technologies? Sign up and join this FB group now. 🙂