Digital Marketing for Optometrists: How to Stand Out in a Crowded Industry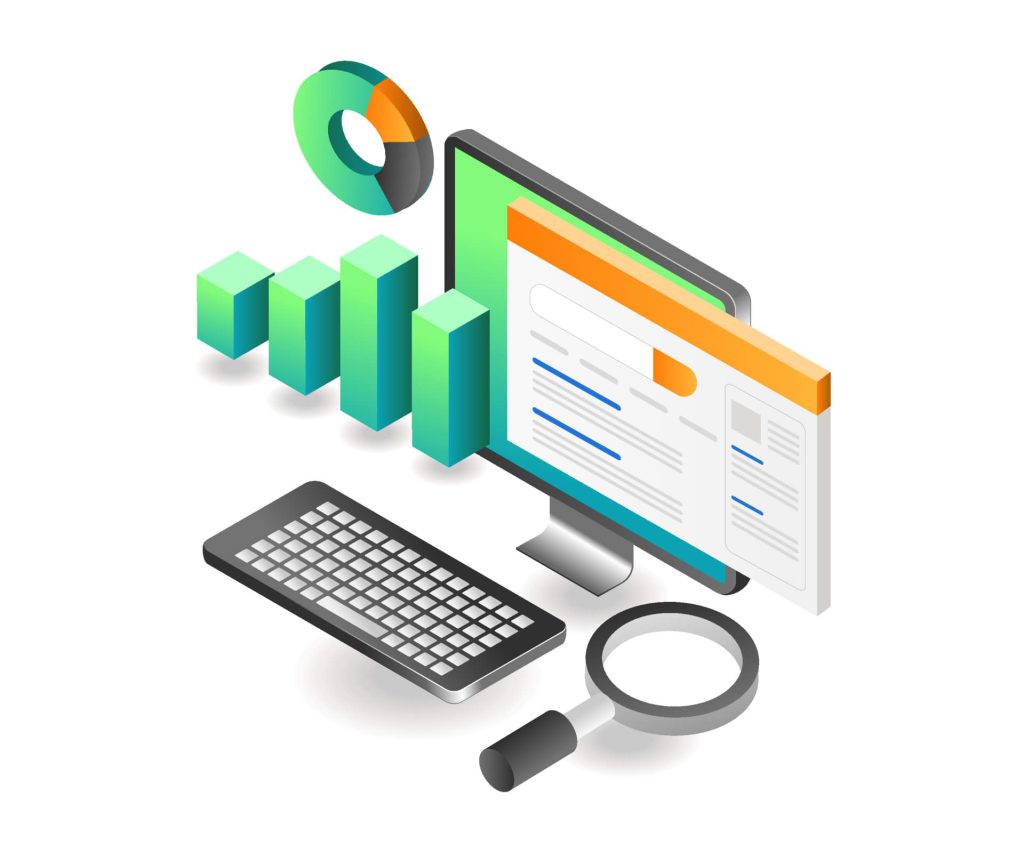 It's long gone—
—when optometrists could rely solely on word of mouth to build their practice.
As more businesses are moving online, it's important even for optometrists to have a strong online presence. A report says the global digital marketing market will reach $786.2 billion by 2026.
So what should you do?
Prepare to spread your presence online, and the first thing you can do is get familiar with the different online marketing strategies.
Thus, in this blog post, we'll discuss what digital marketing for optometrists actually entails and provide actionable tips to help implement it into your business plan for maximum success.
What is digital marketing for optometrists and why do they need it?
At its core, digital marketing is any form of marketing that uses electronic devices or the internet to reach consumers. So for optometrists, digital marketing is used to reach out to potential patients and promote their practices online. This can be especially useful for optometrists who want to reach out to a wider audience beyond their local area or who want to target specific demographics.
Basically, optometrists need digital marketing because it lets them reach new patients who may not be able to visit their office in person. For example, if someone is searching Google for "optometrist near me", they will see results from local practices that have optimized their websites for SEO. (We'll talk about SEO in a while 😊)
Here are some other potential benefits of digital marketing for optometrists:
Improved visibility: Through online marketing, optometrists can reach a larger audience and improve their visibility than traditional marketing.
Targeted advertising: Digital marketing allows optometrists to target specific demographics or geographic areas, making it easier to reach the people who are most likely to need their services.
Increased patient acquisition: Digital marketing can help optometrists attract new patients to their practices, which can help them grow.
Enhanced patient engagement: Digital marketing can help optometrists connect with and engage with their patients. Patient loyalty and repeat business can increase this way.
Different types of digital marketing that you can do
Digital marketing can be a powerful tool for optometrists looking to grow their practices. Here are the types of it.
Optimize your website to rank higher using SEO
Did anybody say Google? SEO [search engine optimization] is the process of optimizing your website's content so that it ranks better in search engine results (SERPs) —like Google 🙂. SEO is important in any digital marketing strategy as it helps potential customers find you more easily.
Tip—when it comes to SEO for optometrists, some of the most important keywords are "eye doctor near me" or "optometrist in [your city]." You should also include other relevant keywords related to eye health and vision care services that you offer.

Consider pay-per-click (PPC) advertising
Got budget? Consider paid ads. Pay-per-click advertising (PPC) involves placing ads online in search engines like Google or Bing where they appear at the top of search engine results pages (SERPs). Clicking on one of those ads will take the newly found visitors directly to your website or landing page where they can learn more about your services as an optometrist.
PPC campaigns are effective because you can target people who are already looking for optometry-related services. This means that people who would be interested in what you have to offer will see it.
Do content marketing
Digital content marketing involves creating and distributing value-added content to attract potential customers to your business. There are many types of content, including blog posts, videos, infographics, social media posts, etc.
For optometrists, some content ideas could include articles about the latest lenses available in your practice or eye health tips. With the help of content marketing, you can develop relationships with potential patients by offering them useful information. And this relationship only gets stronger when you combine content marketing with email newsletters and social media.
Increase social media presence
Social media platforms like Facebook, Twitter, Instagram, and LinkedIn are powerful tools for connecting with potential patients who may not be aware of your practice yet. Through social media, you can reach them in a personal way by sharing relevant information about eye health and vision care services that you offer at your practice.
Moreover, social media makes it easy to interact with your current patients by responding quickly to their comments and questions about their experiences.
Venture email marketing
Yes, email remains an effective way for optometrists to reach their current and potential patients. An email newsletter is a great way to keep people up-to-date on new products or services offered by your practice.
For more personalized emails that speak directly to the needs and interests of each customer, you can also create targeted email campaigns based on customer data such as age and location.
And as we're feeling generous, here's a bonus strategy 😊:
Use an optical clinic app
Okay, I know what you're thinking. This is not so digital, right? Well, yes BEFORE the app's launch. Like Mobcly, an optical clinic management software—development was offline, but it's the online companion of optometrists to better manage optical clinics.
Mobcly is a secure web-based solution for optometrists to manage their optical clinic from anywhere.
Tips when creating a digital marketing strategy for your optical business
Before developing your digital marketing strategy for your optical business, it's important to define your goals.
Are you wanting to drive more conversions by getting people to sign up for appointments?
Or are you just looking to increase awareness of the services and products that you offer?

Once you know what success looks like for your business, the next step is to figure out how to get there. Understanding your milestones will help you build a powerful marketing strategy that will ultimately produce results.
Know your target audience
Before you start creating any content, you must first do your research. And that means knowing and understanding your market. Make sure you know who your audience is, what kind of content they respond well to, and what channels they use. Understanding the needs of your audience is key to creating content that resonates with them.
Well, it's good to start with buyer personas, a semi-fictional representation of your ideal customer, to better understand who you should target.
Choose the right channels
Digital marketing can make or break your optical business' success if you don't choose the right channels. Choosing the channels that best align with your target audience is important. Consider which channels will be most efficient and valuable in terms of reaching potential customers that may turn into lifetime clients.
Create compelling content
Creating valuable content should be a key part of any business's digital marketing strategy—and the optical industry is no exception. Craft compelling content that explains your products and services or simply create instructional videos featuring staff members that teach viewers about the best lenses for their lifestyle.
Make sure to include content promotion in your marketing plan to generate more online visibility. Stay active on social media and brainstorm creative ways to spread the word about your company. Consider partnering with another business in a similar industry and boosting each other's reach by cross-promoting.
Measuring the results of your digital marketing strategy is key when creating a digital marketing strategy for your optical business. You should not only track page views and other metrics on your website using analytics tools but also study customer satisfaction surveys and feedback after implementation. Understanding how customers are interacting with your product or services can give you valuable insight into what works and what needs improvement.
Is digital marketing for optometrists right?
A fat yes—digital marketing for optometrists deserves serious consideration. This is your important ticket to finding ways to stand out virtually and be noticed in this crowded industry. Having a good digital marketing strategy can help to expand your reach and get your optometry business the attention it deserves.
And my extra tip?
Incorporating the right online software like Mobcly into your practice helps you maximize efficiency, easily access patient data, and deliver a better patient experience overall.
By combining effective digital marketing techniques with an optical clinic management software solution, optometrists can stand out from their competitors and ensure their patients receive the appropriate care needed for great vision health.
Join our community now to learn more about Mobcly for optimal digital marketing results.
👉But wait!
We [Mobcly] also understand that some of you just don't have the time to consistently write and post content. Let us help you here.
Mobcly has an in-house offer for your optical clinics' strategy and content creation. So if you need help boosting your social media presence, our team can make it happen. Email us to book a free discovery call.