Web-Based EMR Software: What Is It and the Key Features of the Tool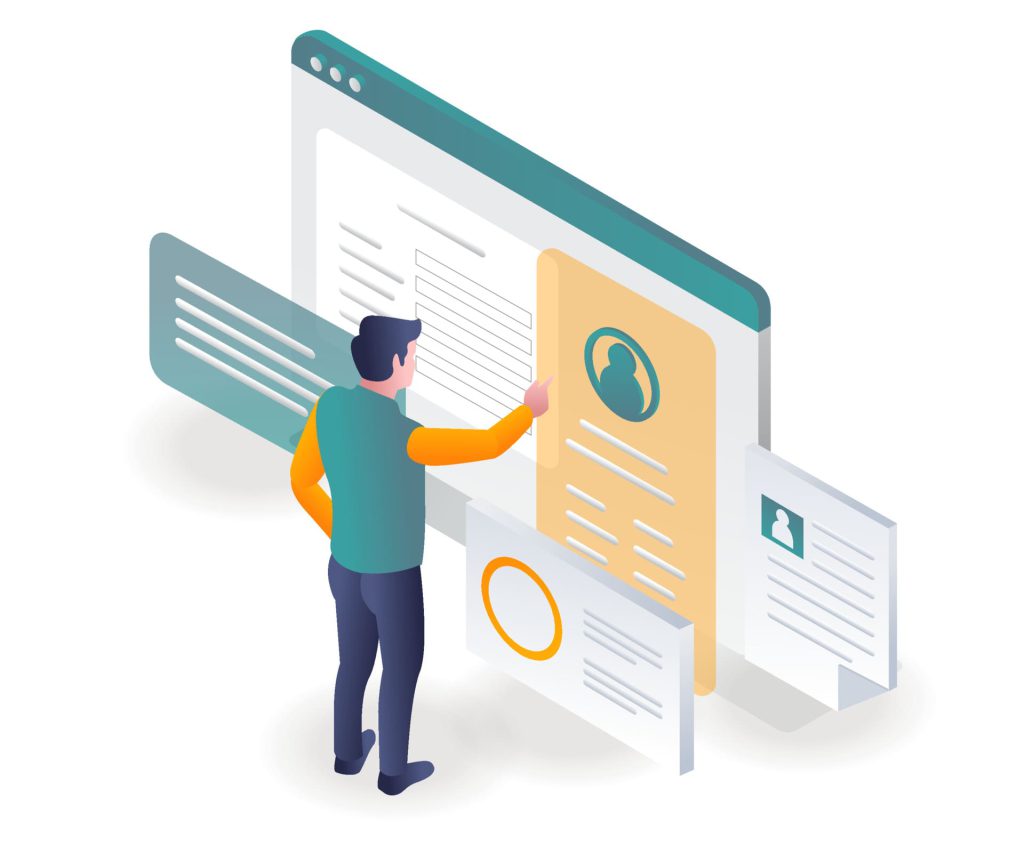 Admit it—sometimes, you have trouble keeping up with your optical clinic because you have so many paper files. (Going through stacks of papers in a drawer labeled like "Patients A-B," "Patients C-D," and so on 🤭)
But there's more to it though. Really, any time spent on paperwork is time taken away from your patients.
Thankfully, there's a solution to these issues—it comes in the form of web-based EMR software. And Mobcly is one of them. (But we'll introduce her in a bit.) Just take this as a sneak peek.😉
Mobcly has helped improve my efficiency in my clinics. Going paperless helped save me time and resources. This Is a perfect application for any optometrist who wants to streamline their practice. It gave me a chance to review my patient's records anywhere I am less the hassle.
– Dr. June Acebedo
How's that?
So here, we'll talk about the features you should look for when considering web-based EMR software like Mobcly (and introduce it later too!). 😁
What is web-based EMR software?
Web-based EMR (Electronic Medical Records) software is a digital tool that allows you and other healthcare providers to manage patient records and overall practice operations using the internet. This usually includes
patient demographic information
clinical notes
diagnostic exams
clinical inventory
medication lists
test results
Switching to an online electronic medical record system offers many advantages, let's take a look at some.
Further reading: I spent 5 years as an optometrist running an optical clinic, here's why I believe paper records are NOT enough.
Benefits of using web-based EMR systems
Easy access & storage
One of the main pros of using web-based EMR systems is that they're quick and easy to access from almost every location. They can be accessed from any location with an internet connection, thus helping optometrists to manage their practice operations even remotely. This may come in handy in urgent situations or when working with patients in distant locations.
Efficient record keeping
Another advantage of using web-based EMR systems is that it eliminates the need for manual filing systems. It lets optometrists find specific information about any patient easier. And because everything is stored online, it eliminates potential errors due to manual transcription.
Enhanced accuracy
Accuracy is a top concern for optometrists and other health-related practitioners. With web-based EMR software, optometrists can accurately input, update, and access patient records. Internet-based EMRs provide optometrists with better access to patient history information such as allergies, medications, and past visits—improving accuracy when prescribing treatments or medications.
Ease of use
Web-based EMRs are usually designed with a user-friendly interface so that even those without extensive IT skills can easily navigate the system's features. And optometrists are not expected of technical expertise, right?
Increased security
Since this software stores patient records online, it can offer increased security and privacy. Access to patient records can be restricted to authorized personnel only, and the tool can automatically archive information to safeguard against data loss.
Cost Savings
By reducing administrative tasks, web-based EMR software can help optometrists to reduce the costs that come with practice operations.
Key features of web-based EMR software
So if you're considering a switch or we'll start your optometry practice using web-based EMR, here are the first things to consider.
When choosing an EMR system for your optometry practice, make sure it is easy to set up. Look for a platform that has user-friendly features and intuitive navigation so that your team can quickly get up and running without having to spend further time learning the tool.
Another key factor to consider when looking for web-based EMR software is flexibility and scalability. It's important to find a product that can grow with your practice, whether it's in terms of patient load or features. Your needs may change over time, so make sure the product you choose can easily adapt as needed without sacrificing performance or reliability.
You don't want other people spying on your patients' records, do you? Another important factor to consider when choosing an EMR system is security. It's essential that your patient data remain secure at all times, so make sure the system you choose offers robust security features like encrypted data storage and two-factor authentication.
And this is like totally a bonus—if you can find a web-based EMR host that's even designed by optometrists, then it would be incredible, right? But hold up! In the meantime, let's review the features commonly found in EMR software that runs on the web.
Patient record management
Web-based EMR software enables optometrists to store and manage patient records online, including medical histories, diagnoses, and treatment plans.
Sales and reporting
The software usually includes features for reporting on sales that enable optometrists to analyze patient data, sales inventories, and sales reports.
Appointment scheduling
The software typically includes a scheduling system that allows optometrists to manage appointments, send appointment reminders to patients, and track appointment history.
Mobile accessibility
Web-based EMR software can often be accessed via mobile devices, enabling optometrists to manage practice operations from anywhere with an internet connection.
Flash news! Currently, there's a web-based EMR software that has ALL these features—meet Mobcly.
What is Mobcly?
Mobcly is a web-based optical clinic management software designed specifically for optometrists—so it's easier for you to run your optical clinic from anywhere. It offers a range of features, including patient record management, appointment scheduling, sales and reporting, and examination records. T
But why choose Mobcly?
As your fellow optometrist, we're pretty sure you understand the importance of using the right tools and technology to effectively manage practice operations.
You need software that will let you streamline your practice management, reduce administrative burdens, and provide better care to your patients. But if your ultimate concern is security, here's what team Mobcly has to say:

For you to better appreciate Mobcly, know what sets it apart. So, here are the platform's unique strengths:
Chained to your optical clinic with [outdated] hardware? Or frustrated with the hassle and expense of installing ( or maintaining) legacy software?
With our web-based EMR software, you'll enjoy the benefit of managing your optical clinic from anywhere, at any time. No more being confined to a physical location or expensive hardware.

FREE Forever for students
Don't let your budget hold you back from accessing the tools you need to succeed. That's why we're offering our basic features for free to students.
Take advantage of this opportunity to start small and make big strides in your optical education. By signing up for our free features, you'll get a taste of what we have to offer and how we can help you reach your goals.
We understand the challenges that come with being an optometrist, from managing appointments to tracking inventory and everything in between. That's why we've designed our platform to be tailored to your specific needs.
We created Mobcly with one goal in mind: to provide you with the best possible experience.

Say goodbye to your messy paper-filled office and say hello to digital with our cutting-edge platform. With our advanced technology, you can say goodbye to the clutter and hello to the simplicity of digital organization.
No more wasted time flipping through pages or rifling through cabinets—our platform makes it easy to access and organize your optical clinic information with just a few clicks.
We're available daily to answer any questions you may have. At Mobcly, we're dedicated to providing you with the very best customer support—and that means offering assistance whenever you need it.
We understand that technology can be intimidating at times, and we want to make sure that you feel supported and confident in using our platform.
Web-based EMR software is your ally
Web-based EMR software provides optometrists like you with a host of benefits so you can streamline your practice and improve your overall patient service. Also, it eliminates so many pain points of legacy or on-premise software, like complicated installation processes and ongoing maintenance.
They're easy to set up, scalable, and very secure. No doubt web-based EMRs are your ally.
But you don't have to search the online universe just to find your next web-based optical clinic management software—Mobcly is here now. And we hope you found her unique features very valuable too.
Interested in learning more about our platform and how it can benefit you? Don't wait—save your spot today!